ORIGAMI PEACE CONCERT

See program for October 18
See movies of the concert!
Go to Erica's origami page
See photos of Erica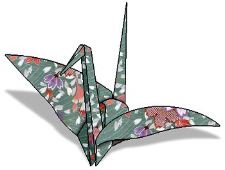 featuring:
CHELSEA HOUSE ORCHESTRA

FORTUNE'S FOOL
CHS Marching Band - Drum Line
Classical percussion
Guitar duets

October 18
Chelsea High School
Auditorium 7:30pm

a benefit in memory of Erica Knopper
Admission=free! Donations will be accepted for Erica's Origami Peace Foundation.